Master in Bioresources Engineering
Descripción del programa
Bioresources Engineering is an interdisciplinary program that integrates engineering, design, and the biological sciences with a view to preparing graduates able to apply engineering principles to the enhancement and sustainability of the world's natural resources. Bioresources Engineers seek solutions to problems that involve plants, animals, and the environment.
The Bioresources Engineering program emphasizes interdisciplinary fundamental knowledge and practical applications in diverse engineering contexts and functional competencies needed for solving bioresources utilization problems. This program will present students with the skills needed to assess existing production, delivery, and quality management systems, introduce improvements, and communicate effectively with colleagues in multi-disciplinary teams. The goals of the program are to provide up-to-date world-class knowledge on techniques for biotech applications, food storage and processing, agricultural structures, plant and animal environments, waste management, bioremediation, environmental and ecosystem design and control, post-harvest technology, remote sensing, GIS, heat and mass transfer, fermentation, nutrition, and food safety. The Bioresources Engineering program provides students with the tools to understand how agriculture and food production interact in order to better manage agricultural, food, and biomass systems for the adequate supply of wholesome food.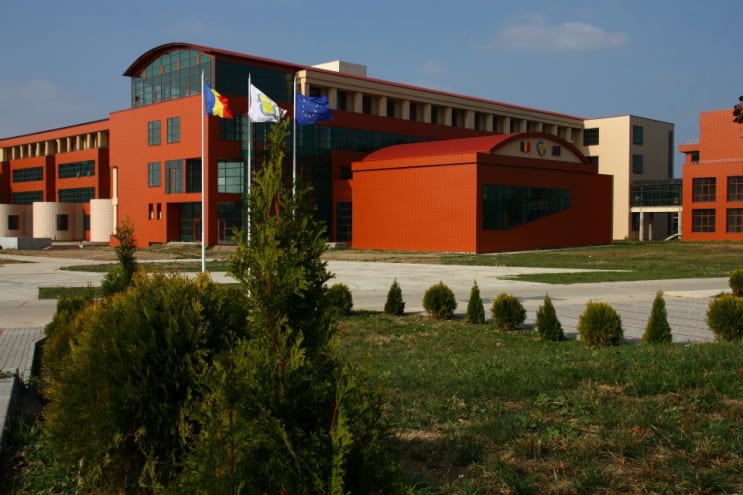 Curriculum
Agricultural Production and Residues
Biodiversity
Ecological Systematization of Territory
Plant and Animal Resources
Bioremediation
Ecotoxicology
Crop Modeling
Environmental Pollution and Monitoring Systems
Post-Harvest Food Bioresources Preservation Principles
Food Security and Safety
Renewable Energy for Rural Areas
Spatial Data Analysis with GIS
Food Technologies
Microbiological Safety within the Food Production Chain
Food Quality Control
Food and Nutrition
Valorization of Food By-Products
Genetically Modified Organisms
Scientific Research
Scientific research and practical training module
Practical training for the elaboration of the dissertation thesis
Professional competences
PC1 Competent application of technical knowledge in finding new concepts, reaching innovative solutions, and solving practical problems for utilization and valorization of bioresources.
PC2 Finding integrative solutions related to technical aspects in relationship with agricultural production, food sustainability, environmental protection, and associated socio-economic factors.
PC3 Ability to use knowledge for understanding the behavior of living organisms to solve technical problems in the area of sustainable agricultural production, food production, and integrative chain management.
PC4 Critical thinking in relationship with the production of the agricultural and food products and innovative system concepts in the field of bioresources engineering.
PC5 Capacity to analyze agricultural processes in view to protect surrounding ecosystems, by knowing the potential interactions as well as the consequences of human activities in general.
PC6 Ability to translate the ecological concepts and principles into complex real-world situations with a view to managing sustainable food systems with improved long-term reliability.
PC7 Ability to understand systemic interactions of resource use and preservation in order to apply this knowledge for sustainable food production and for obtaining safe foods.
PC8 Assessment of agricultural products as a source for different processing options and markets, in correlation with specific quality criteria for foods made from these agricultural products.
PC9 Ability to understand the bioresources chain from the viewpoint of control at process and management level and developing tools for measurement, monitoring, and decision-making in production units.
PC10 Capability to use optimally the modern information and communication technologies in the area of bioresources engineering.
PC11 Acquiring concepts for sustainable rural development by maximizing land-use efficiency in agricultural production systems and increasing the potential of using renewable energy resources.
PC12 Identifying and applying research methods in the area of Agricultural Production, Food Science, Food Biotechnologies.
Transversal competences
TC1 Identification and compliance with the norms of ethics and professional deontology, taking responsibility for decisions and associated risks.
TC2 Identifying roles and responsibilities in a multidisciplinary team and application of techniques for effective work relationships within the team.
TC3 Efficient use of information sources and communication resources, and professional training (Internet portals, specialized software, databases, online courses, etc.) in English.
Admission condition
Admission interview (50%)
An average of the study years (50%)

Contact person
Lavinia Buruleanu
E-mail: lavinia.buruleanu@valahia.ro
Phone: +40724538420
Última actualización Jun 2020
Acerca del centro educativo
The beginnings of higher education in Târgovişte date back to the Romanian Middle Ages, when, between 1672 and 1678, the city hosted the first Law School of Wallachia. Higher education resumed its mis ... Leer más
The beginnings of higher education in Târgovişte date back to the Romanian Middle Ages, when, between 1672 and 1678, the city hosted the first Law School of Wallachia. Higher education resumed its mission in an official establishment after the 1989 Revolution, when, in 1991, the Technical and Economic University College opened its gates. Besides its scientific training and research, Valahia University of Târgoviște includes continuing education centers in agreement with the demands of the present socio-economic environment.
Leer menos